DUMPSTER BODY
The Switch-N-Go® Dumpster Body comes with waste-industry respected features to create a successful waste hauling business.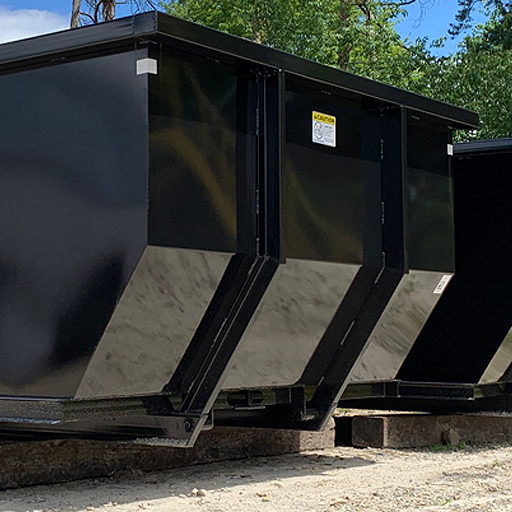 SLOPED FRONT FOR EASY CLEANOUT
UP TO 18 YD HAULING CAPACITY
For over two decades, Switch-N-Go® has been providing solutions to businesses that want a work truck that can do more. Switch-N-Go® Dumpster Bodies are designed with waste haulers in mind. Manufactured with an engineered slope front design coupled with the hoist system's 50 degree dumping angle will have haulers raving about the efficiency of dumping and container cleanout. The lightweight design also offers a greater payload to the hauler, without sacrificing the structural integrity. With the Switch-N-Go® hoist system and simple operation, a crew can work safely with ground level loading and unloading.
Lightweight design offers greater payload without sacrificing the structural integrity
Manufactured in 3 standard lengths (11′, 12′ and 14′)
Standard 6″ ground rollers for smooth loading and unloading
Capacity ranges from 14 up to 20 cubic yards based on models
DUMPSTER BODY DOWNLOADS
Want to learn more about the Dumpster Body?
With over 100 Authorized Dealers available nationwide to help with pricing, parts, and more, look for one in your area and transform your business.